Periodically, I'll get an e-mail from an aspiring cartoonist asking for guidance regarding becoming a cartoonist. Here's a reply I recently gave: 
As for offering you advice, I'm happy to answer some questions but I'm afraid I don't have the time to do much in the way of extensive criticism. The best advice I can give you is to be productive. Do a 24 page comic and when you're done you should have a good idea of what areas you'll need to work on. Start posting your stuff on a blog or other website and solicit opinions. Go to a comic convention, or at least comics shop, so you have an idea of what else is out there and what other people are doing. But above all else: produce. There's an old comics cliche which is true: each of us has 10,000 bad drawings in us and the only way to get good is to get them out of the way. 
Not the most original advice but I do think being productive is the single biggest thing you can do to improve. I don't really like looking at people's art at shows (for one thing I'm not good at giving people tough advice and, more importantly, why do you care what I think?) but one thing that always stands out is when someone has lofty goals for a graphic novel and then they show me some character designs and the first four pages. This is like saying "I'm working on an opera, would you mind if I played you the first minute and a half?"
Produce. Produce. Produce. Produce. Produce. The reason the 10,000 page cliche works is that you can't produce that much and not improve. You'll actually improve a lot faster, most likely, but it's nice to convey what a long process making comics is and how much patience you'll need. Someone who doesn't have enough raw talent will most likely give up in frustration after 1,000 or 500 or 20 bad drawings.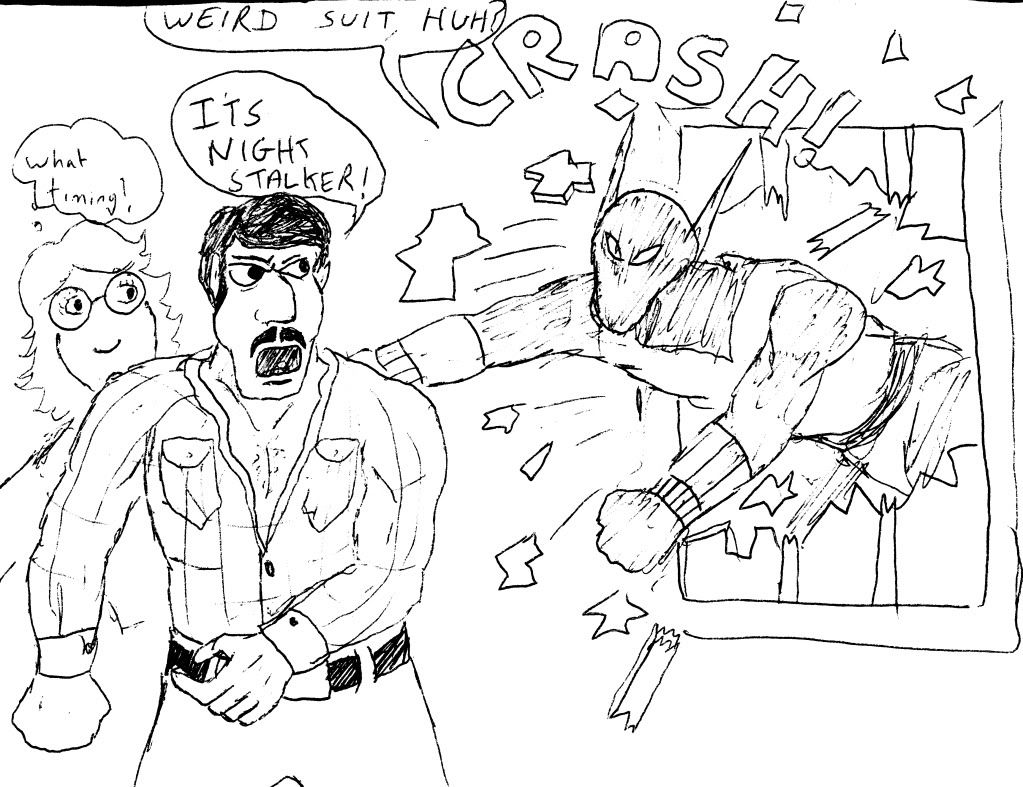 I drew this when I was about 13. It's a long road.